SYDNEY MORNING HERALD:   Students swap Play-Doh for Plato, Andrew Taylor June 26, 2011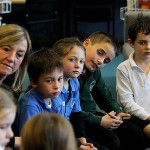 Real philosophers cannot agree on whether stealing is ever justified so it's little wonder year 1 and year 2 students at Bondi Public School are engaged in lively, but civilised debate on the question.
Like Plato and Immanuel Kant, seven-year-old James believes stealing is wrong. But Salvatore, also seven, follows a more utilitarian view, arguing it may be justified to save a life.
Ned's hand shoots up to offer an alternative view of Mr. Fox's chicken rustling in Roald Dahl's Fantastic Mr. Fox: "It's not fair to steal chickens for yourself but Mr. Fox shared his chickens with everyone."
It's heady stuff for young minds but the school's philosophy teacher Kate Kennedy White said students at Bondi Public were capable of applying the rigours of philosophical inquiry to issues such as bullying, leadership, stealing and even the deaths of the school's four chickens the previous week.  More ……..
DEC SCAN JOURNAL: The Case for Philosophical Inquiry in the K-12 classroom. Britta Jensen and Kate Kennedy White.  August 2014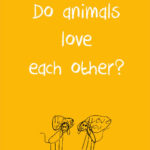 The terms inquiry and critical thinking appear in syllabus documents around the country. ACARA identifies creative and critical thinking as one of the seven cross-curricular (K-12) general capabilities. As such, creative and critical thinking (CCT) is recognised as part of the essential skill set needed for living and working in the 21st century. According to ACARA, the development of students' thinking is as important as content delivery. However, ACARA does not endorse a particular method or offer suggestions as to how to teach CCT or how to promote thinking tools.
There is a growing support for the use of philosophy in the classroom to achieve these ends.  More ……